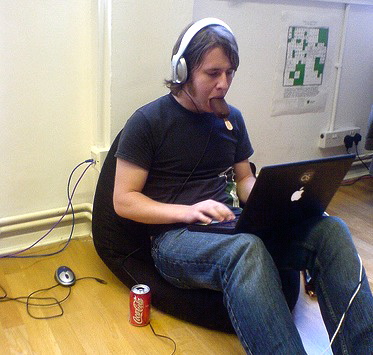 Back in June when we announced our new API, we were bowled over with the positive response. Hundreds of developers have been engaged in discussions over in our Web Services Group, building API bindings for Python, PHP, Actionscript, Java and other languages along the way.
Some of my favourite apps built on the Last.fm platform include Andrew Godwin's Lastgraph, Chris Mear and James Darling's Vinyl Scrobbler and Jorge Diaz's One Hit Wonders. That's just a small sample of the apps available at our gallery.
We thought it was about time to bring some of the dev community together in East London for a hack day. So here it is: The first Last.fm Hack Day, on Sunday 14th December. There's only 150 places available and it's first come first served. We kick off at 10AM and we have a great live act playing last thing in the evening to wash down the code. Last.fm developers will be available on the day to answer API questions and build custom data APIs on the fly should they be needed. We will be at your service throughout.
Oh, I almost forgot to mention – top prize on the day is £1000 (yes, that's plummeting sterling, not stagnant dollar), and the runners-up prize is pretty juicy too. I hope to see you all there. If you spot a yellow square with a line running down it, say hi.