20 DECEMBER 2007 UPDATE:
Hello world! We've now extended our YouTube integration beta to most countries round the globe. There's also a new 'flag as incorrect' feature that you can use to help fix up pages where we've accidentally imported the wrong videos. Thanks for all your feedback so far! -Matt
—
Why let mashups have all the fun?
Today we're testing a new feature for users on our home turf: music videos from YouTube. These videos sit alongside our own videos, and are automatically connected when you visit track pages.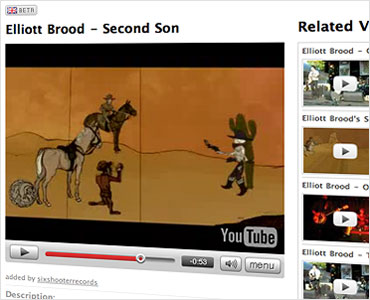 If you're in the UK, check out the pages for your favourite tracks, and let us know what you think! Depending on the response, we may consider rolling this out to other parts of the world too.