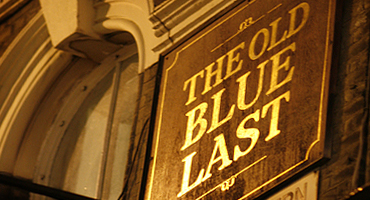 There were people missing from the Last.fm office on Monday. Some didn't survive the moshpit that erupted as SSS brought their flashbomb thrash to our second ever live event at the Old Blue Last on Saturday. We would mourn, but quite frankly we're still reeling from an evening of metal mayhem, sci fi drum madness and punishing electro-noise.
We took over the Vice pub in East London in the early evening on Saturday, and had to pull the plug in the early hours of Sunday when the police descended to tell us off for being too loud. (They should've been upstairs when Errorplains kicked off with a wall of FX-pedal noise. Now that was loud.)
In between the smash'n'grab metal of SSS and the synth assault of The Errorplains , crazy drum maestro Duracell played a rare UK live set. If you haven't seen this guy before, he manages to produce entire sets of future-music using just a drum set, trigger machine and a laptop. Never has a man been so sweaty as Duracell was by the time his incredible one-man beat-symphony came to an end.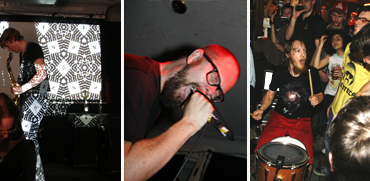 Downstairs was equally rammed, as punters wigged out to our very own Last.fm DJs, and the deck-wrecking moves of Tape Deck, Shitting Fists and People Are Germs. By the end of the night the walls were dripping and bouncers were holding back a multitude outside.
A ton of thanks goes to the performers of the night, SSS, Duracell, The Errorplains, The Tapedeck DJ's, Shitting Fists, People are Germs and our very own Last.fm DJ team. And last but not least, to all of the people that came down to party along side us in between the sweaty walls of the Old Blue Last, we salute you!
For all those who missed out on all the fun and nuttery of Saturday night you can check it out here, but to really get a feel for it come check out our upcoming shindig we're throwing on November 7th to kick off the UK tour for The Acid Mothers Temple & The Melting Paraiso U.F.O.. – A nice little way to follow up our rock-out sauna party. ;-)