Hello, scrobble fans! Were you wondering where your desktop app updates had gone? Well wonder no longer! With the last major version released back in 2007 (those were the days, eh?) you'd be forgiven for thinking there weren't any more coming, but we've actually been hard at work on an update to bring us crashing into 2008, a little late.
We released this new desktop scrobbler as a beta a little under a year ago and have been spending the time since getting it ready for launch. A couple of weeks ago (15th Jan) that launch day finally arrived and we pushed it out to everyone on Windows, Mac, and Linux! If you've not already got it you can head over to our download page for a fresh copy.
Here's a Youtube.com video of us reaching 200,000 authenticated users on the new app: https://www.youtube.com/watch?v=vy_VwcGazE4. Just look at how much fun we're having!
The app comes with a new design and some features we hope you'll really love. There's a now playing tab where information about your currently scrobbling track will show up, including related artists, tags, biography, and scrobble statistics. Tracks played from radio stations will also show you a little context as to why the track is being played. A scrobbles tab where you can see a history of what you've been scrobbling and find out more about those tracks. A profile tab where you can see your scrobble charts. A friends tab where you can see what your friends are listening to and start their library radios. There's also a radio tab where you can start all your usual Last.fm radio stations including a history of your recent ones.
We're looking at the app as a baseline with which we can add and improve upon. There's been a few ideas bubbling away that we can't wait to add, but for now the focus is stability. With a large change such as this there are bound to be teething troubles and we've been taking your feedback on the client support forum and making sure we address problems and implement anything we might have missed that you loved in the old app.
A reminder that, like our iOS and Android apps, the desktop Scrobbler is open source and hosted on our Last.fm github page (both the liblastfm and lastfm-desktop repositories make up the desktop app) where you'll also be able to find other things Last.fm have open sourced. If you'd like to get involved with development then head over there and fork us!
It's been a long road getting to this point and I'd like to thank all the client team members, contributors, and believers past and present for making it happen. You know who you are and you're all very wonderful!
Last.fm Scrobbler for Linux
We at Last.fm love Linux. Not only does it power almost all of the server machines that bring Last.fm to you, it is also the operating system of choice of many of our developers at Last.HQ. For our desktop application Last.fm Scrobbler, Linux is a first class supported operating system. The source code is available on GitHub if you want to have a go at building it yourself, but we also provide ready built packages for those of you who are using Debian or Ubuntu. Just go to http://apt.last.fm and find out how to install them. Today we release an updated set of packages featuring the latest version of Last.fm scrobbler (2.1.33).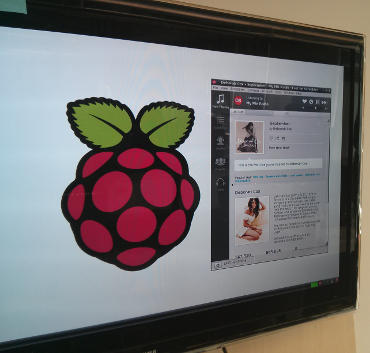 We are also proud to release official packages of Last.fm Scrobbler for the Raspberry Pi today. If you have not heard about Raspberry Pi, it is an ambitious project to bring better teaching of programming and the technology behind computers to children. The Raspberry Pi Foundation is a charity that has designed and developed a mini computer that costs less than £40 and allows not only children to dive into the world of computer programming. Being so cheap, the Raspberry Pi has also attracted many hackers to make new things based on this mini computer. Media centre solutions are already very popular, which is not surprising because the Raspberry Pi has a network interface and video and audio outputs. We now contribute our Last.fm client application to the Raspberry Pi universe. If you have a Raspberry Pi and are running the Raspbian operating system on it, then head over to http://apt.last.fm quickly and install Last.fm Scrobbler for Raspberry Pi!