Ten years ago was a boon-time for MP3s. I remember ripping my first CD, thrilled with the prospect of storing my ever-expanding collection on a computer instead of taking up precious space in my cramped apartment. The shelves of CDs started collecting dust, my Discman gave way to MP3 players, iTunes was born and then the iPod allowed me to carry 1,000 songs in my pocket!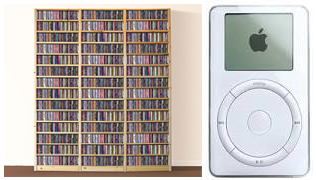 Eleven years later, I have transferred my music library between many computers, over dozens of portable devices and now in the ether of a cloud. My digital library has been a constant companion, traveling the world and growing with me. I love my library!
Recent developments in streaming services are making the maintenance of a digital collection obsolete. Seemingly endless libraries are available for monthly rental, and internet radio services like Last.fm offer unlimited personalised streaming. There are so many new ways to listen to music now, that I sometimes forget about my carefully curated digital library.
It is with this in mind that the Scrobbler for iOS was created.
Introducing the Scrobbler for iOS, an iPhone and iPad application that not only natively scrobbles, but gives you several ways to re-discover your digital library.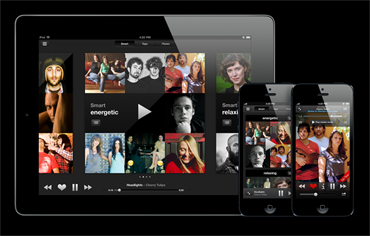 We've long known that scrobbling iPhones has not always been a seamless process, so we wanted to create an application that alleviates this pain. We also wanted to offer our users with something new, so we built playlisting services that get applied to your digital library. For the first time, the algorithms that power Last.fm Radio can now be applied to the libraries you've spent years curating.
Every track in your library can be used to discover other, similar tracks. We use the power of machine tags and the knowledge of social tags to help you re-connect with the music you love.
Download the app here and join the group to keep up to date with announcements, forums and help.