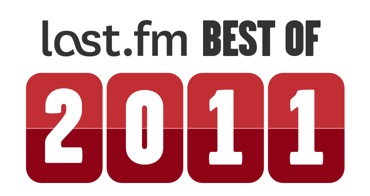 Every year when Best of rolls around, we look at the chart to see if our data could have predicted who'd make it big. While there are a few in there we saw coming * cough * Adele * cough * the reality is that every year things get harder and harder to foresee.
That's one of the reasons we launched our New Discoveries chart; to show off just how diverse your year in music really is.
Sure, it's full of credible indie acts; Purity Ring, Death Grips and Work Drugs all did fairly well, while Wugazi – an album of mash-ups between Wu Tang Clan and Fugazi – made it to 13th place after getting huge buzz over the summer.
Someone we might have expected big things from was former Oasis frontman Noel Gallagher. He made it to number three on the New Discoveries chart, but only to 69 on the overall UK chart. That's not quite as high as we might have expected. Similarly, Gaslight Anthem side project The Horrible Crowes made it to number 12 on the New Discoveries chart, largely off the back of Gaslight Anthem fans trying it out.
Further down the list GLaDOS makes an appearance. The Aperture Science Psychoacoustics Laboratory made it to number 7 on the chart after Valve released several albums worth of material from Portal 2. Soundtracks often jump to the top of the Hype Chart after hardcore fans flock to new releases, and while none of the artists on Drive were eligible for the New Discoveries chart they all got a huge boost when that came out.
Up until the last minute it looked as if the New Discoveries chart would be topped by none other than Rebecca Black. The "Friday" singer was number one on the chart right up until December, but while her video has collected some 17.5 million views on YouTube Last.fm's music community only played the song 320,000 times between them.
Our first New Discoveries list is actually topped by Youth Lagoon, the project of Boise, ID native Trevor Powers. His dream-like album shot up the Hype Chart in autumn, and appeared to become a fixture throughout the winter for many listeners. He also creeps into the US overall top chart at 100.
For a taster of what these artists have to offer, listen to our New Discoveries playlist on the recently launched Discover app.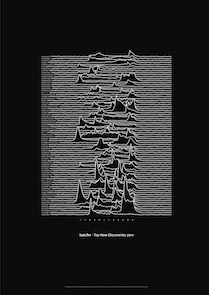 In case you missed it yesterday then our design team played with an early cut of our New Discoveries chart to create this neat little poster as a bit of a bonus. Don't forget that you can also filter the chart to find the New Discoveries that best reflect your tastes using the Country and Tag options.
Here's to another unpredictable year in music!