First up, an introduction: I'm Matt, Last.fm's Data Griot. My job is to flag up some of the stuff Last.fm can do, both with our data and as a music discovery service.
Something we all loved seeing a couple of weeks back was the Office Music Democratizer from the folks at BREAKFAST. I got in touch with one of the creators – Zolty – and asked him to write a few words about how it came to be built…
BREAKFAST is a crew of engineers, designers, coders, inventors and all around creative folk. It's this mish-mash of skills that makes us unique in that you don't usually find this mix of people under one roof. What it means is that we can create crazy products and experiences that easily span from online to the real world.
Sometimes it comes in the form of a Kinect-like experience, and other times it means building a bike that can share its thoughts and feelings online.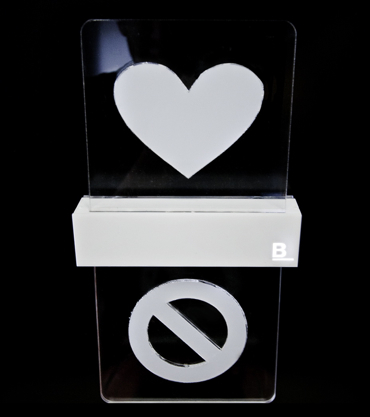 Our latest toy – the Office Music Democratizer – is an example of how we keep our tools sharp. We're always looking for annoying little problems that we can solve quickly in our extra hours.
Like many design offices, we explored a slew of options to solve the enjoyed-by-all office jukebox. Last.fm seemed to be the answer, but going over to a computer to rate a song felt a bit un-inviting. So, we thought "wouldn't it be great if anyone could just smack a pretty button on the wall instead."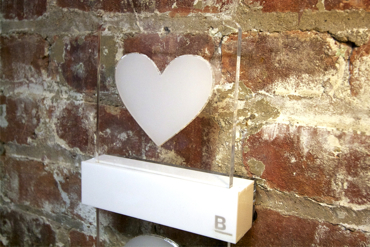 The Democratizer is a fully working prototype that hangs in our New York office – as seen in the video. We've had a good deal of purchase requests, but aren't planning mass production anytime too soon. Rather than a big production shop, we think of ourselves more like the tailors on Savile Row – hand-made, custom things for those who appreciate them most. We're much more excited about making our next great toy rather than dealing with mass production… at least for now.
If you've seen something else that does cool stuff with Last.fm, be it with the API or with plastic and glue, then drop us a comment below.