I'm proud to announce our new public API, which allows any application or device deeper integration with the Last.fm platform than ever before. Our vision is the most comprehensive social music API on the web, and today marks a big step forward in that direction.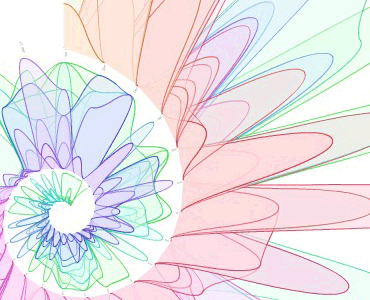 Last.fm Spiral by Sha Hwang, built with the Last.fm API.
The new API introduces a user authentication protocol which for the first time allows applications to create user sessions, bringing both read and write services to web apps, desktop apps and mobile devices.
Take our new tagging API's. Developers can both pull and apply tags to music content from any application on any platform now. The same goes for sharing – developers can build Last.fm sharing support into any app.
There are also new search, playlist, event and geo API's being rolled out today, with lots more stuff planned in the coming weeks and months.
If you've been working with our existing services, bear in mind scrobbling is also integrated with the new API, so there's just one session key required to use any Last.fm service now.
If you want to work with Last.fm services or have done so in the past, don't forget to join our new Last.fm web services group to provide feedback & suggestions as well as discuss your application ideas. From tour planners to batch tag editors, we can't wait to see what you come up with – you've consistently surprised us with imaginative ideas so far and we have no doubt in your ability to get on your feet and make it happen.
Happy hacking: www.last.fm/api