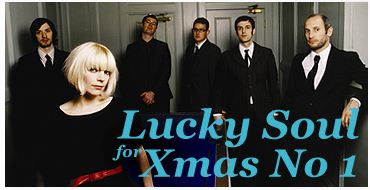 After four weeks of intense voting, you voted for Lucky Soul's 'Lips Are Unhappy' to be the track that we take to the top of the charts this December. (Broadcast 2000 was the worthy runner up).
You can now pre-order 'Lips' (which is bundled together with an exclusive, never-before-released cover of the Mud festive classic 'Lonely This Christmas') for a mere 40p (for non-UK readers, that's as cheap as a download can be and still register for the charts!)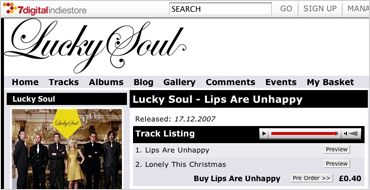 We've partnered with the lovely folks at Indiestore to bring you this fantastic offer, so if you want to make a stand against reality TV pop winners, Spice Girls nonsense, and all the other boring rubbish that gets in the Top Ten at this time of year, then click here now and pre-order the Last.fm-endorsed shimmying brilliance that is 'Lips Are Unhappy' (all profits go to charity).