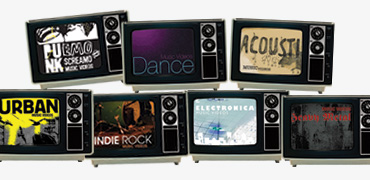 We teamed up with Bebo today, as part of their Open Media launch, to offer amazing genre-based music video channels. If you're on Bebo you can now watch heaps of videos from our catalogue, across 7 different genre-based channels, and embed the videos on your own Bebo page.
Check it out over at our Bebo page. There's great new videos from Hard-Fi, Editors, Serj Tankian, and Plain White T's, as well as lots of classics from the likes of Justice, Fatboy Slim, and The Chemical Brothers.
If you're an artist on Last.fm and you haven't yet added your latest cinematic masterpiece to your page, then get uploading, because now you can promote your music to millions of Bebo users as well as the Last.fm faithful. Which channel are you?