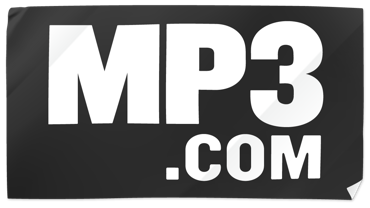 Ok, quick internet history lesson: Way back in 1997, there once was a site called Mp3.com. It was famous as one of the first sites to encourage the free flow of music and took its name from what had been an obscure digital music file format, one that we all know and love today. It spread faster than a celebrity sex tape, building an audience that was massive and showed the world that digital files were a fantastic way to discover new music. It was also one of the first big internet music IPOs, raising a stupendous amount of money.
Not surprisingly, that money and audience made it infamous with the big music labels who fought hard to shut it down, creating a familiar yet vicious circle that has continued for more than a decade: technology makes content distribution fast and nearly frictionless; content rights holders throw grit and lawyers at the new products based on it until there is so much slowing it down that it eventually collapses under its own weight. We saw it happen again last week as Turntable.fm shut out ex-US users due to licensing constraints.
But sometimes evolution steps in and changes the pattern a little bit.
Right around the same time some of us were packing our Wellies and heading out to Glastonbury, our parent company CBS Interactive Music group relaunched Mp3.com with a snazzy new interface and a whole load of great new content. We're happy to say that it's Last.fm's Music Manager that powers Mp3.com's library of music and that Last.fm's artist wiki pages power a lot of the information on these new bands. The new Mp3.com is editorially driven, drawing on a small staff of writers and the Last.fm Music team to comb through our library to introduce you to great tracks from great artists you might not have discovered yet, as well working with the labels to get new tracks from superstars and great indie bands who are already well-known.
But one of my favorite things about Last.fm is that almost a quarter of the 13M tracks available in our streaming radio system are from unsigned or independent artists who aren't affiliated with big labels and who own the rights to their music outright. These tracks are uploaded by new bands to Last.fm's Music Manager and this puts them into Last.fm's radio database. Bands can also choose to make those tracks into full-length promotional tracks that live on their artist pages and/or make them available for free download. This is, by far, the bulk of the music that's available on Mp3.com and on Last.fm. That's true to the original spirit of Mp3.com which did more to launch new bands than almost anyone else back in the late 1990s.
The new Mp3.com will have three features that we think are worth paying attention to:
Free MP3 of the Day
This is a daily feature that will offer free downloads of songs from the big name artists and fast rising indies. Most of CBS Radio's US music stations will be promoting this on-air and so the featured tracks will be divided up into four of the most popular US radio formats: country, pop, rock and urban.
On the Scene
On the Scene is a more international feature, showcasing a city or area with musical significance with free songs from bands who come from that scene. Expect us to highlight both historical and brand-new scenes that catch our attention.
Label of the Week
The name already gives away the concept behind this one. Don't let anyone tell you anything different: Not all labels are dying dinosaurs. The smart ones are just evolving and we're here to help you find the fast moving mammals who we think will avoid the tar pits of doomed business models of the old-school music industry.
The last two weekly features above are written by the mighty Last.fm Music team. Stefan, Nick, and Helen here in the UK want to hear from you. Help us feature your bands, your scenes, your labels. We're committed to helping people discover vibrant new music and not just hyping the biggest and most popular bands.
We have big plans for Music Manager this summer. We're adding better rights support for bands who have more complicated rights deals. We're making it easier for bands to track the downloads and the impact of the tracks they distribute through us and through Mp3.com. And we have some secret products and events coming later this year that will expand the promotion opportunities for indie bands coming up fast on our Hype Charts.
We also have some fun partnerships in the works to improve the tools that indie artists want to use to distribute their music to a wider audience. Stay tuned and if you are an indie artist who wants to reach more people, check out Music Manager and visit us on the label forums to talk about what you want from Music Manager.