Last.fm has always been about recommending you new music, but that's pretty hard to do for anyone new to the service. We need to know what music you're into before we can recommend more music to you – right?
We call this the "cold start problem". Up until now we have asked you to tell us what artists you like in order to kickstart your profile, but from today new users can use Facebook Connect to populate your Last.fm profile with any artists you like on Facebook. Neat, huh?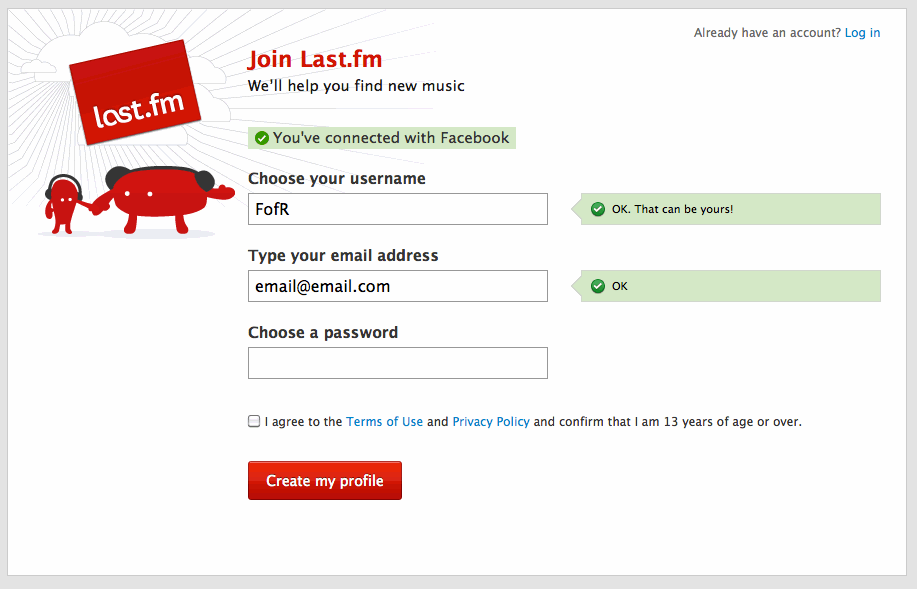 It means we can start delivering you new music recommendations straight away, and give you a better experience of Last.fm from the moment you create your account.
You also have the option of using your Facebook profile pic, name, birthdate and other info to help complete your Last.fm profile. All of this information is editable, allowing you to select only the details you want to bring across to Last.fm, and you even have the option to trash all of it and start from scratch with just one click.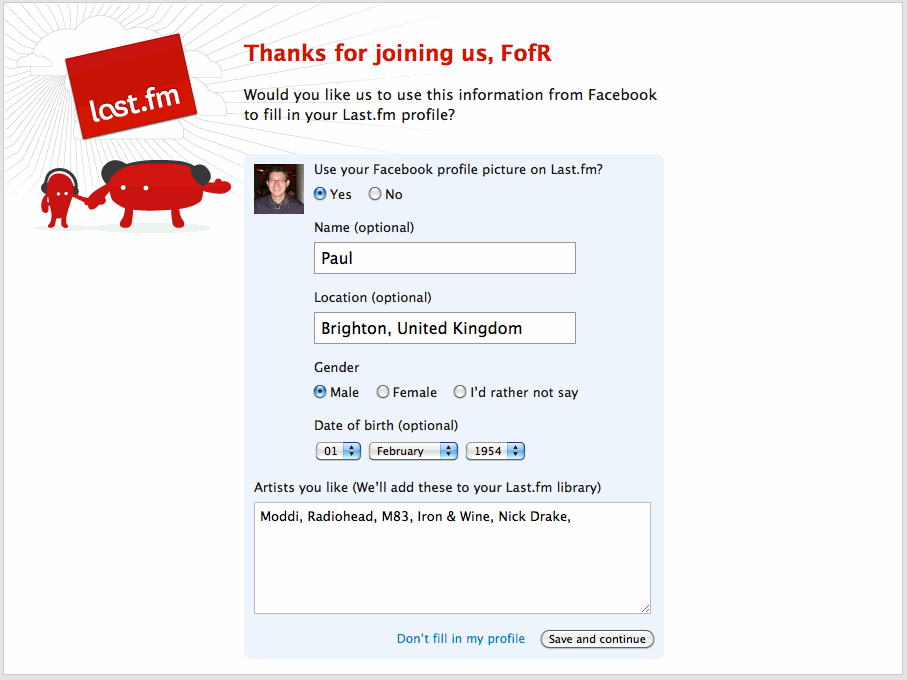 Actually, we've made a few changes to social features recently. We've renamed the Facebook 'Like' button to 'Recommend' (no change to functionality though) and also added the new Facebook 'Send' button. The Send button allows you to recommend an event, track or artist to specific friends or groups on Facebook as a message to their inbox rather than publishing to everyone via your feed, pretty useful for music you really don't want your friends to miss out on but don't want to spam everyone else with.
There's more coming soon too, including the 'Friend Finder' – helping you find and add your friends from other platforms – which we'll be launching in the next few weeks.
Please don't forget to give us feedback about features like these on the forums.