It's Friday at Last.fm, which means most of the gang are already at The Prince Arthur enjoying their luke-warm pints of Kent's Best.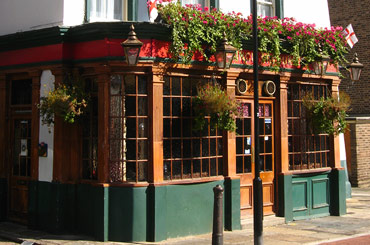 As per company tradition, we also snuck a few little features out the door in flagrant violation of the "No Releases On Friday, Jerks!" rule. We wouldn't want you to have a boring weekend.
Get Your Ritter On
Julian was first out the gate, experimenting with some cool new group page customization options while simultaneously showcasing his slightly disturbing love for chocolate. (Fear not group leaders, this and a whole host of cool new group features will see a full release this summer.)
Top Video Charts
Steve wasn't to be outdone, however. It's Friday — make a bowl of popcorn, curl up on the sofa, and enjoy the top music videos on Last.fm.
Lots more goodies coming your way in the next few weeks, as well as a new rack of webservers to help alleviate some of our recent slowness. From all of us in London: turn up the music and have a great weekend!